HARMONY FARM LAMB
In addition to welcoming ALL dogs to my country 'custom care' dog boarding kennel, Harmony Farm Kennel And Lamb located at Monte Lake, near Kamloops BC, is also the original founders HARMONY FARM LAMB, which is comprised of the beautiful foundation flock of hair bred St. Croix, registered White Dorper and Royal White sheep. While the lamb meat business was sold (see below),I proudly continue to breed for an annual production of exceptional quality breeding stock as well as commercial hair bred lambs for sale. Please call or contact me for information about outstanding purebreds to enhance your breeding flock, and premium market lambs available to add to your farm's inventory.
To see more about sheep breed descriptions please see blog "Types of Lambs We Sell"
BREEDING STOCK
We are pleased to offer for sale, excellent lamb choices of 2022 hair bred St. Croix and registered White Dorpers to enhance and improve your breeding program. These breeds offer unique and profound advantages. The White Dorper provides impressive bulk adding meat gain in record time (without grain),while the St. Croix compliments with smaller bone, less fat, added height and length, enabling higher meat yields per carcass, as well as outstanding maternal/lambing capabilities, prolific all season breeding and parasite resistence. Read our blog post to learn more about the types of lamb we breed.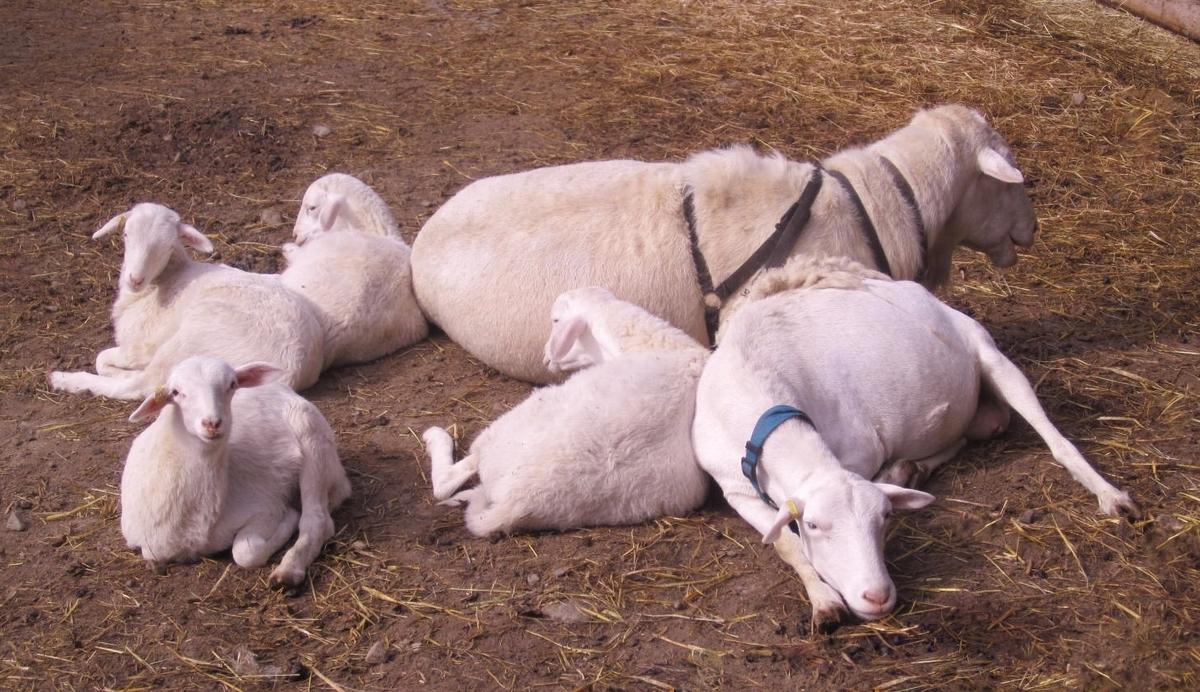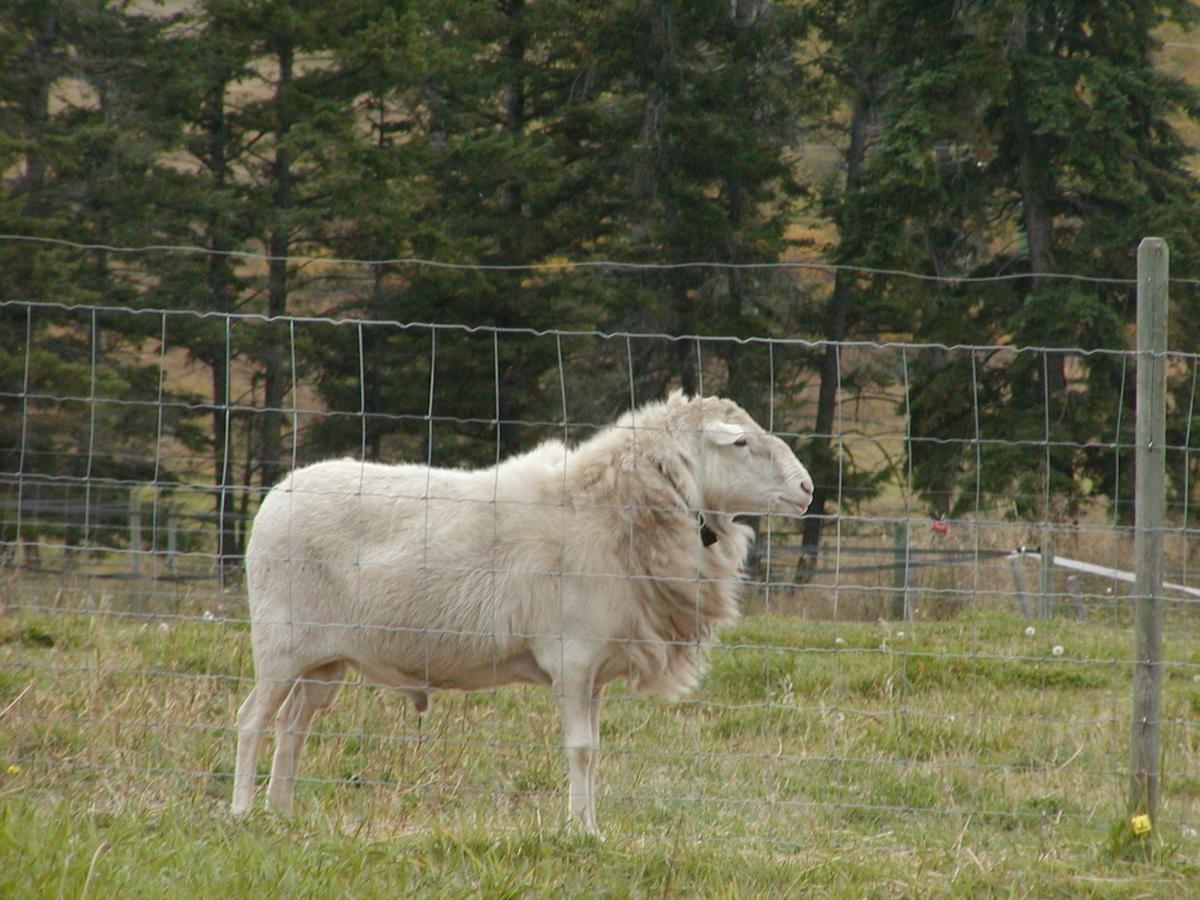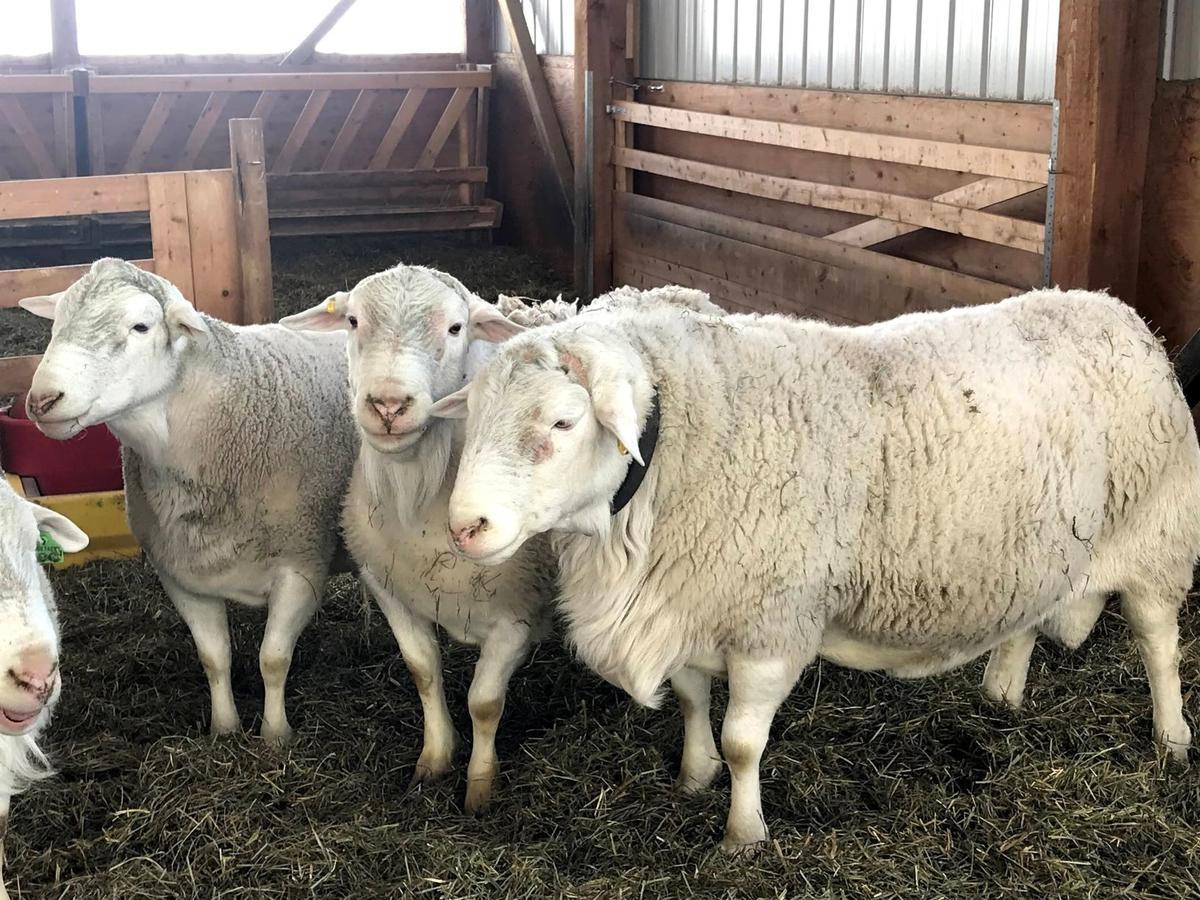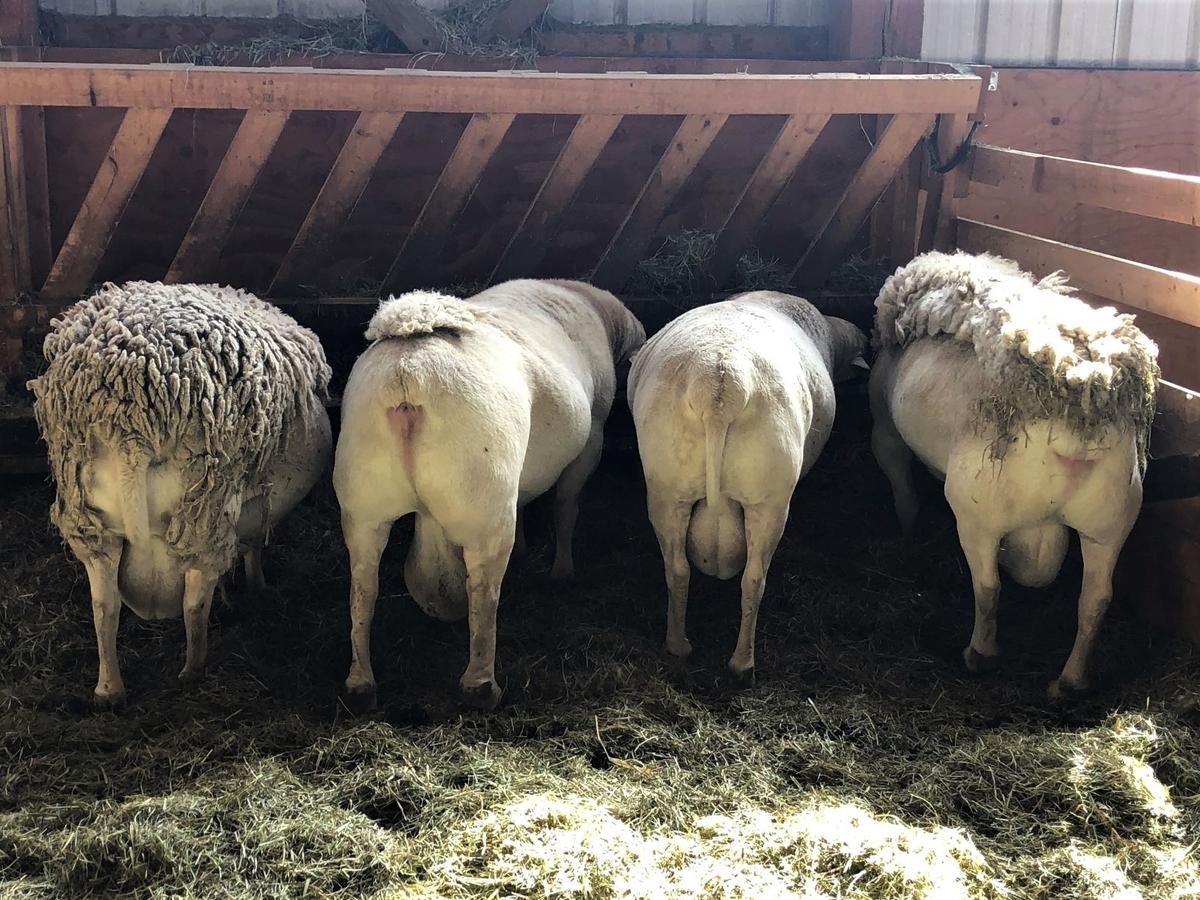 We are a closed, well maintained flock. All our sheep are from long, wide, lines of superior 'clean' genetics with excellent conformation, ideal gentle and easily managed temperaments and are 100% sound.


COMMERCIAL HAIR BRED MARKET LAMBS
The result of breeding White Dorpers with St. Croix creates the 'Royal White', which to us, is the very best of both worlds... specificially, cross vigour lambs with smaller bone, longer length and added width. Even better, they have more meat with rapid rate of gain, and...are available year round. Added height and length provides larger roasts, longer shanks and thicker chops. Smaller bone and 23% less fat equates to more meat and less waste for better value to customers and higher profits for producers. Sheep farming doesn't get better than that!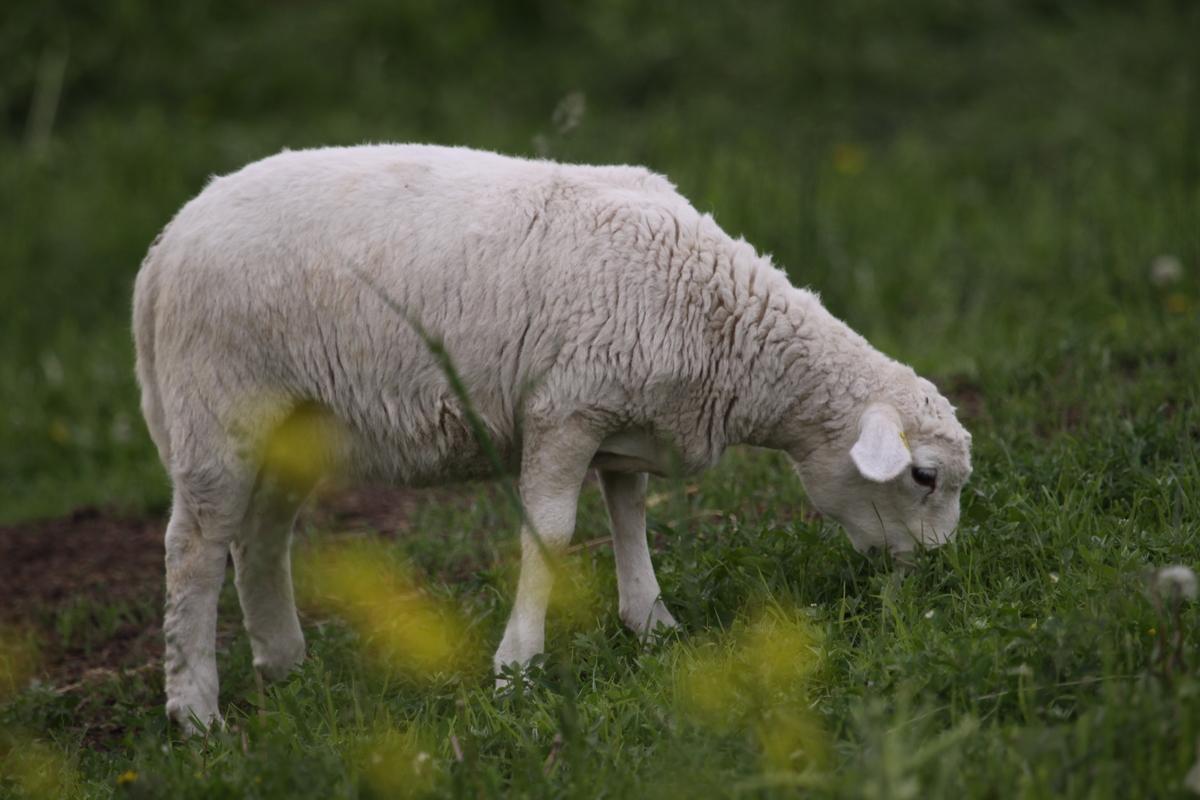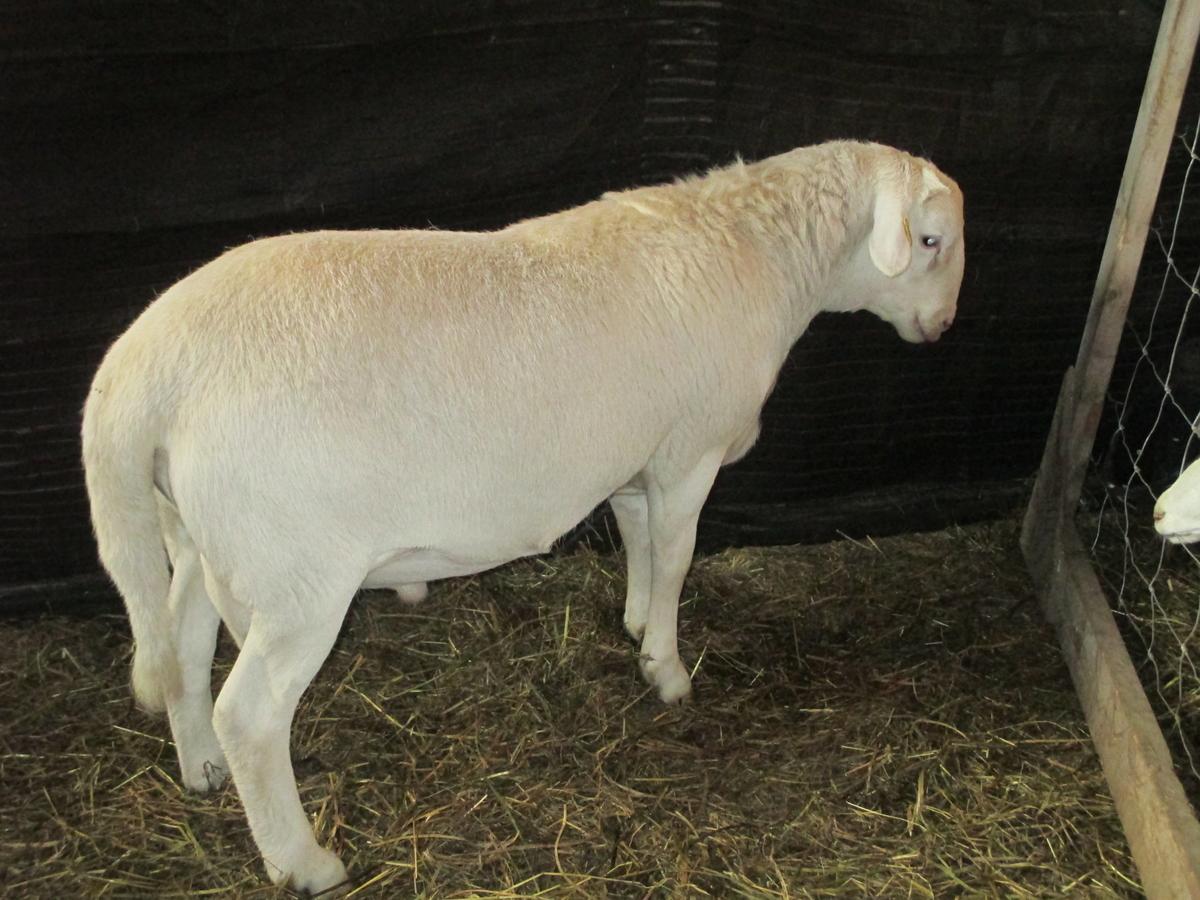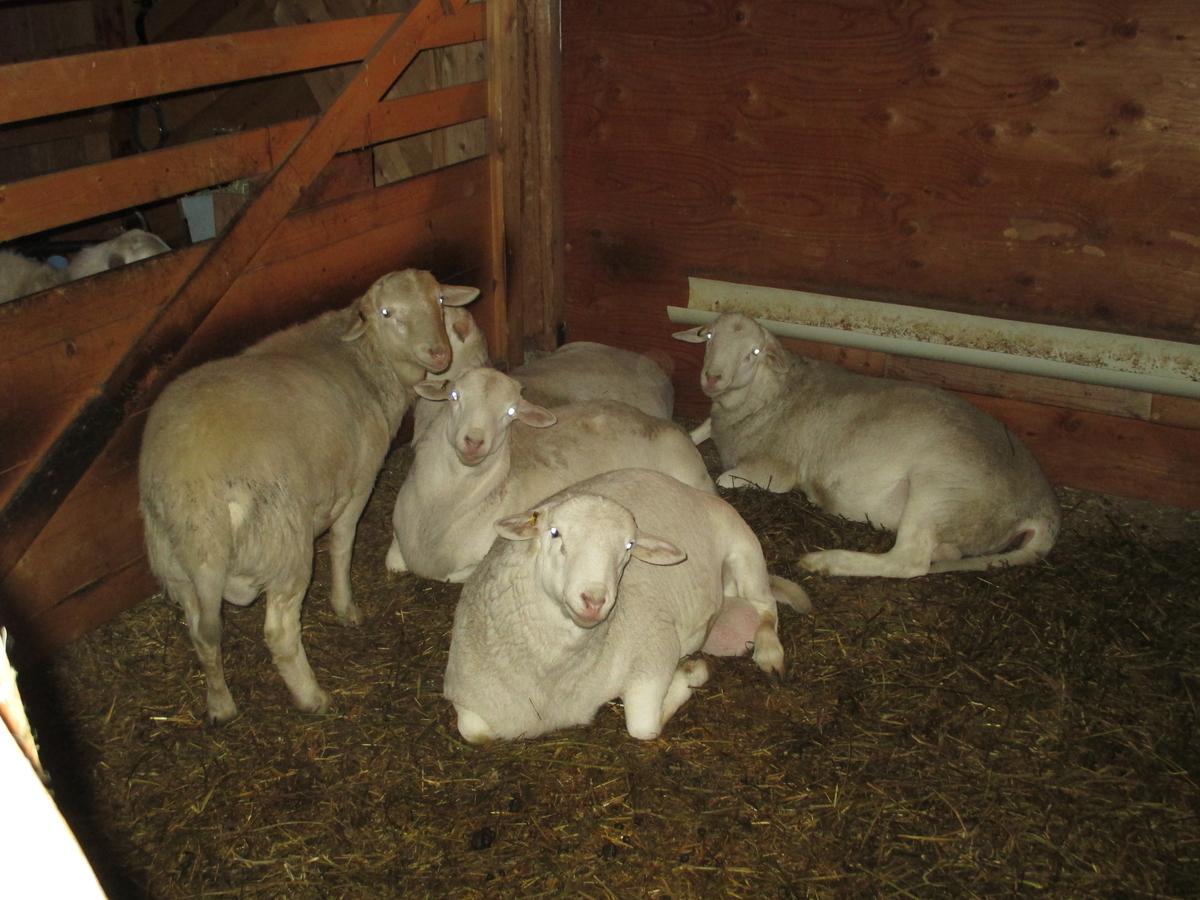 We are happy to put together breeding packages to help set you up with your own lamb production business, as well as supply your farm with sales inventory of fine hair bred market lambs for you to grow and sell as your own. All sheep are not equal and, afterall, it takes time, love and energy to raise them so... set yourself up for maximum pleasure and success by embracing all the advantages that clean health and rare quality genetics have to offer.
This year we will be lambing in March. All lambs will have been creep fed free choice, de-wormed, trimmed and in excellent health upon pick up after weaning in late May/June 2022. Call now for more information and to reserve your hair bred lambs now, while supplies last!
HARMONY FARM LAMB ...MEAT
Introducing, Dale and Wendy McNamar, the new owners of HARMONY FARM LAMB, located in Creston, BC. They started building Kootenay Natural Meats seventeen years ago to share their dedication for healthy meat products. Dale and Wendy take pride in their high standard of farming and have great respect for their animals. Growing their own chemical free hay and grain as well as providing immense pasture, ensures their committment to offer superior quality meat products year round, by raising their animals as naturally and consciously as possible...they were the perfect fit to continue with our cherished HFL flock.
"We admire the ethics and values that Gerry & Patricia, the founders of Harmony Farm Lamb embraced,
in raising their foundation of hair bred sheep and it is important to us that we maintain this standard of care as
we welcome this exceptional flock to our farm in the Creston Valley. We are thrilled to have the opportunity to
introduce Harmony Farm Lamb as a new sector in our farming operations, and we endeavor to provide the same
superior product and regular bi-weekly service that Harmony Farm clients have grown to love and expect."

Please click on the HARMONY FARM LAMB link below to go directly to Dale and Wendy's website as they welcome all lamb meat inquiries and very much look forward to providing the same Best BC Lamb meat products, year round!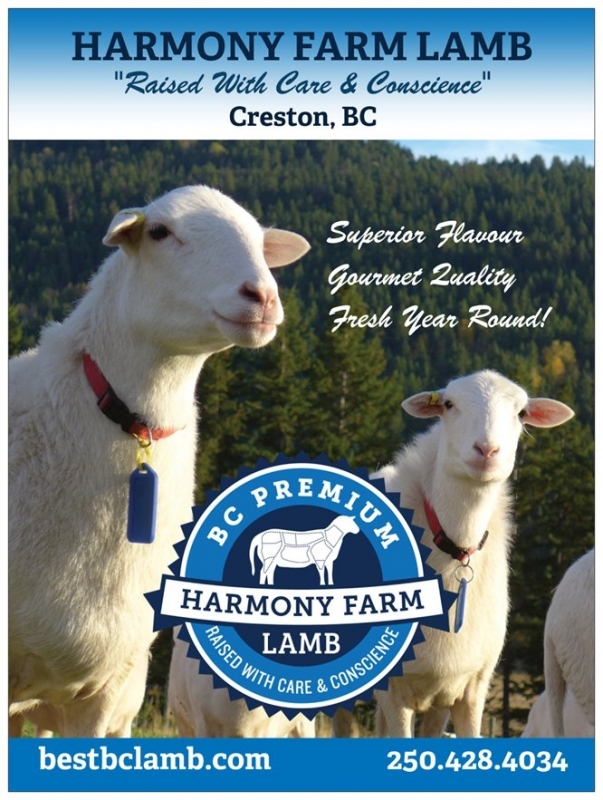 BC's #1 choice for premium quality, ethically raised, local BC lamb, available fresh all year-round...visit www.bestbclamb.com for more information and details of how to order your own delicious supply of lamb! You will "love to taste the difference!"