About Us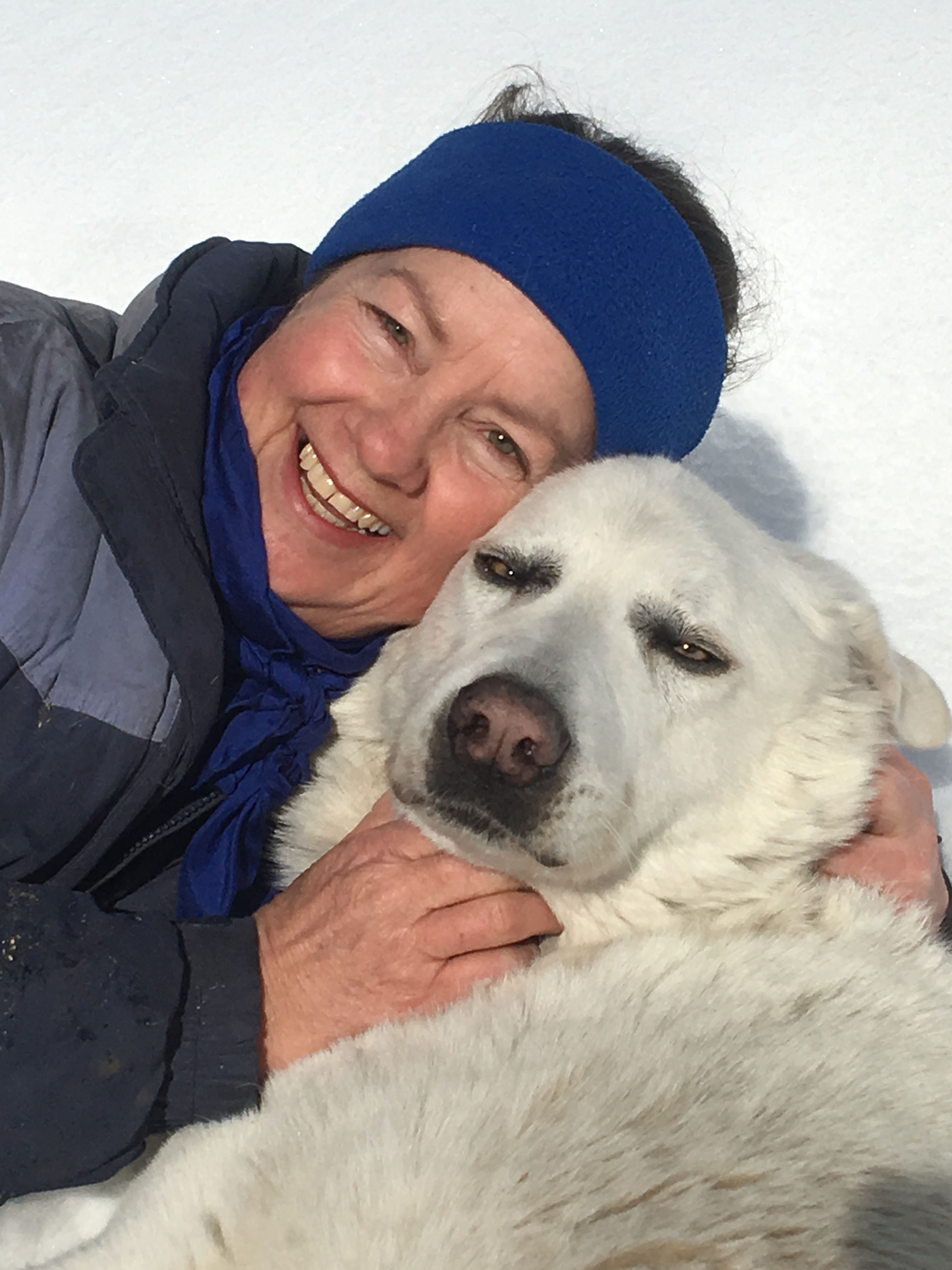 Welcome ...happy to meet you! I am Patricia Skinner-Porter, owner/operator of HARMONY FARM Kennel And Lamb, situated in the beautiful Paxton Valley, just 35 minutes SE of Kamloops, at Monte Lake, British Columbia. Simply, your dogs are number one for me - I live and breathe everyday to love, laugh and passionately enjoy all of them! I get excited relating to their unique dog-analities, take a personal interest in caring for their health, safety and well being, walking with them, spending quality time with them and enjoy being entertained by them as well! I totally understand what it takes to trust my animal's care and safety to another, which is exactly why I do what I do. With personal appreciation of 'added value' custom service and transparent communication, I am honoured to welcome you and your canine 'family' to Harmony Farm Kennel.


With over 45 years passionately dedicated, full time, to professional animal care, training and farm management, I am grateful for the opportunity to work and play at home, devoted to my favourite 'people' - dogs, sheep and horses! Being the proud owner of this this lovely farm property since 1992, amidst open rolling pastures, lush forested mountains and fresh country air, I thrive in the peaceful location, yet appreciate the convenience of living close to both cities of Kamloops and Vernon, BC.


For your awesome dogs, I look forward to being "a nice place to stay while you're away..." for you... I intend to put your heart and mind at ease, as you allow me the loving, conscientious care of your personal dog family. Thank you for the opportunity!
"Thank you Harmony Farm Kennel And Lamb for your unparalleled care that gives happiness and serenity, and that allows amazing transitions of our sweet friends from kennel to home, which truly says it all about what you do. I dare say this on behalf of other kennel customers whose
smiles I've seen when I am there."
~ P.Curry, DVM, Lumby, BC
Click Here To Reserve Your Dog's Kennel 'Vacation'!
Having my own cherished family of dogs, cats, chickens, horses, guardian llama 'Topsey' and gorgeous flock of beloved hair sheep, raising quality foundation breeding stock as well as commercial market lambs, is an absolute pleasure. I am honoured and very grateful to sometimes have help with my beautiful flock of hair sheep (St. Croix, White Dorper and Royal Whites),from my great friend Pat Curry, DVM during the especially precious times of lambing (once annually). Second to my love of hair sheep is to share farming experience and knowledge in support of fellow sheep lovers! Feel free to contact me for a sheep visit year round at Harmony Farm Kennel And Lamb!
Click Here To Learn About Hair Sheep!

Be sure to check back here often for; new updates, photos (you may see a beautiful photo of your own dog's vacation),'Dog Blog' story adventures featured in "A Day In The Life At Harmony Farm", and take advantage of educational tidbits, nutritional 'tried and true' nutritional products on the Dog N' Ewe Shop, as well as free solutions to your dog training/behavioural challenges, on our "ASK THE TRAINER" page! On that same page, you will enjoy the Dog Tip of the month which is also featured on the Top Dog page featured in Saddle Up Magaizine.


Watch us evolve, learn, laugh and 'like us' on our Harmony Farm Kennel And Lamb Facebook page!