Tumeric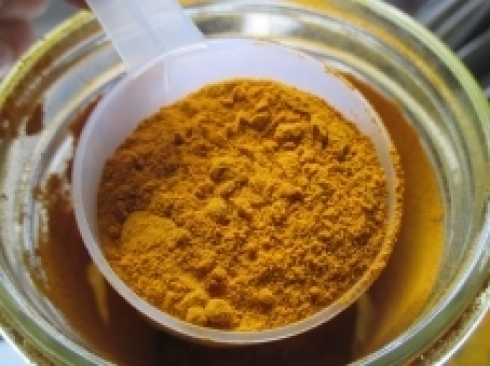 TUMERIC
Discover the amazing health benefits of this age old spice.
One of the best kept secrets out there!
Powerful Antioxidant
Potent Anti-Inflammatory
Natural plant derived source of Curcumin
Simple to use, very palatable (even for animals),extremely effective
A golden coloured mild flavoured plant derived spice, Ayurvedic and Chinese medicines utilize Turmeric to clear infections and inflammations on the inside and outside of the body.Simple to use, very palatable, even for animals, we have found Turmeric to be an extremely effective dietary supplement for management of arthritic, rheumatic and chronic causes of joint discomfort and skeletal inflammation.

A powerful cancer blocking antioxidant...Doctors at UCLA recently found that Curcumin, the main component in turmeric, appeared to block an enzyme that promotes the growth of head and neck cancer. The University of Maryland's Medical Center also states that Turmeric's powerful antioxidant properties fight cancer-causing free radicals, reducing or preventing some of the damage they can cause.
Potent anti-inflammatory..."Turmeric is one of the most potent natural anti-inflammatories available," Dr. Horwitz, medical director of the Arizona Center for Integrative Medicine. "It's inexpensive, mild in taste, and benefits every system in every body," Dr. Kling, Natural Healing Institute of Neuropathy says. "Adding this powerful plant to your diet is one of the best things you can do for long term health."

Organic Tumeric
Top Dress on dog food with a little water 1/8-1/4 tsp per 10 pound Body Weight
(Up to 1/4 cup for horses)
One Half Pound Bag of Organic Tumeric $19.50