Tip of the Month: If I'd Only Known...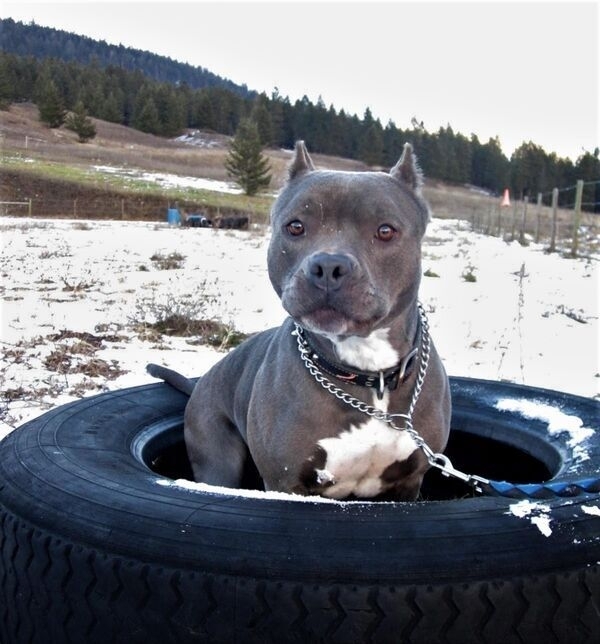 As a dog trainer and the operator of Harmony Farm Kennel, every month I share a dog training tip here on my website and in Saddle Up magazine. This month we're going to talk about puppies.
Gosh, they 're soooo cute as pups...now, as big dogs, I hear many folks surprised (and frustrated) at the behaviours of their adorable pups!
Ideally, research a dog's breeding before you bring it home, but... now what? One idea is simulate your dog's innate 'talents', while shaping better behaviours. Bored dogs can become frustrated, anxious dogs with disrespectful, destructive patterns.
For example; Dauschaunds, Jack Russells and Terrier types, are bred to hunt (tenaciously) vermin and birds, with willfull confidence! They dig, burrow and love anything underground (including your arena, gardens or lawn),so give them tunnels and tubes with hide/seek hunt challenges! Bull breeds love people (not always dogs!) and need mental stimulation to keep stay connected. Germans Shepherds, Dobermans and Rottweilers are smart, loyal, bold and serious working dogs. They can be fearlessly protective (and possessive). Instead of just walking forward, choose different patterns, directional changes, speed and obstacle challenges. Retrievers are mouthy water lovers - give them different scents to fetch, to hold and swim for. Those brilliant Collies are born to herd by stalking, heeling and/or nipping. They need provacative work with tasks, puzzles, tricks and obstacles (other than children, bicycles or tires!) Huskies are bred to run and pull! Do you have a sled or cart? Don't be surprised when they pull like trains and often have no recall!
Generally, dogs are smarter than we give them credit for and need your leadership! When you give them mental exercise with intellectual challenges, games and simulations, your dogs will be more satisfied, content and less challenging overall!
For more dog training tips, visit my Ask The Trainer page. You can also ask me about my dog-owner training services!